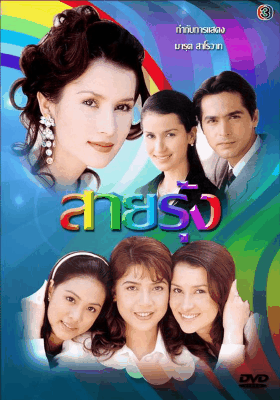 Please Read This Article Here First
Title:
Sai Roong
Also known as:
สายรุ้ง/

Rainbow line
Broadcast network: Channel 3
Synopsis:
I love this drama, Ann is so young and beautiful in this lakorn, she play as a modle in here. And the story is good too, revenge type lakorn. I think this one and Jaosao Prissana is one of the best thai lakorn ever. Ann acting is just amazing, a very talented actress.
This summary is written by Thaifangalaxy and screen cap credit to Sara @ Ann forum invisiionplus
(Source:
asianfuse.wiki
)
Subtitles:
English HardSub
File Size: 200-300MB
File Type:
Avi
Joiner,Encoder, Uploader:
Credits:
Thanks to
Anonyblue2001
for their hard work!